CBD or Cannabidiol offers a relaxing non-cerebral buzz unlike THC, a fact which has motivated the large scale use of this cannabinoid for treating a range of medical conditions. With CBD you are not going to experience any of those paranoia-inducing high- it will keep your clear-headed while helping you with managing pain, headaches, nausea, anxiety, stress and many other ailments. This is the reason why the cannabis market in North America is gradually becoming saturated with so many CBD heavy strains making it difficult for users to choose one. After a careful reading of several user reviews of the popular high CBD strains, we have compiled our list of 10 best CBD strains so that you can easily find the one most suited to your precise requirements.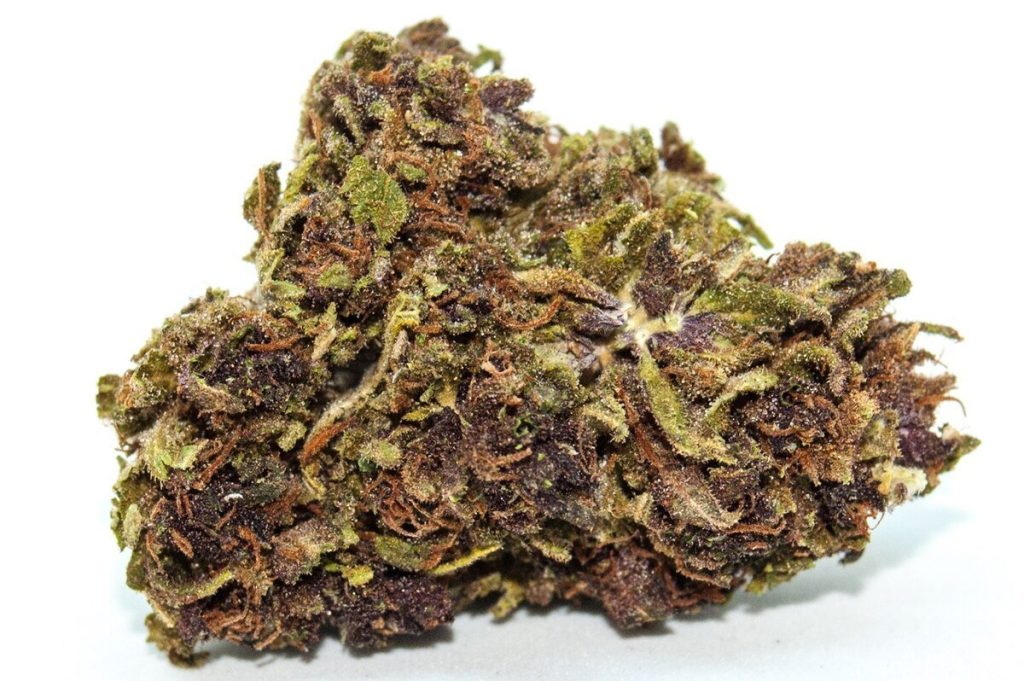 Cannatonic
This one is hands down one of the most popular high CBD strains in the market which comes with a THC and CBD ratio of 1:1. This super relaxing strain will elevate your mood and enhance your focus and the THC percentage ensures that you feel a fuzzy numbing sensation flowing through your body. Ideal for people suffering from chronic pain, Cannatonic can also help you with migraines, muscle spasms, stress and mood disorders.
Harlequin
Harlequin is a sativa dominant weed strain with a CBD and THC ratio of 5:1. The high concentration of CBD ensures that you get a clear-headed buzz with a slight hint of euphoria. Many users have reported a sharpened sense of concentration and slightly altered perspective after smoking this strain. The smooth smoke of Harlequin comes with a scent of mango and citric fruits which leaves behind a hash-like aftertaste. It comes with strong anti-inflammatory properties making it extremely beneficial for neuralgic pain and fibromyalgia.
CBD Therapy
If you are looking forward to testing a strain with the highest concentration of CBD and a minimal presence of THC then you can blindly go for CBD Therapy. The buds of this hybrid weed strain contain an average CBD content of 8% to 10% while its THC content is as low as 0.5%. CBD Therapy is perfectly suitable for patients suffering from a wide range of illnesses including MS, Crohn's disease, Dravet's syndrome, depression, anxiety, epilepsy, and fibromyalgia. The powerful body high of this strain relaxes and calms your nerves while inducing strong drowsiness.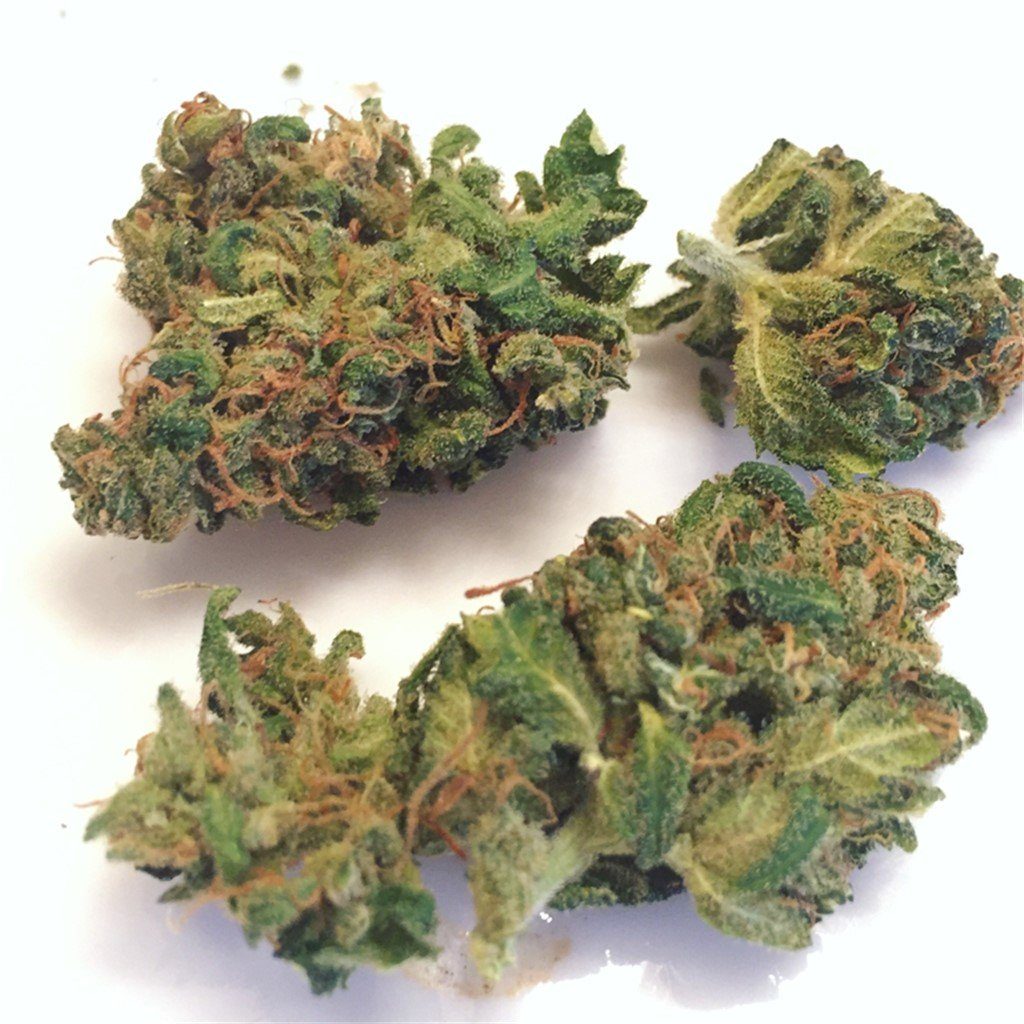 Harle Tsu
Harle Tsu is a mind-blowing handcrafted strain by Lawrence Ringo which is a hybrid of Sour Tsunami and Harlequin. This one is a rare strain the CBD percentage of which typically falls between 18%- 22%. The super low THC level ( less than 1%) ensures that you get a light mellow buzz with a hint of euphoria. This one is often used as a painkiller by patients of arthritis, fibromyalgia, chronic pain, muscle spasms, inflammation, stress and anxiety. The high will penetrate every pore of your body making you feel totally relaxed and free of any sensation of pain. It is also very effective for people looking forward to enhanced focus and motivation. The buds of Harle Tsu give off a sweet piney aroma and the flavour is equally sweet with a mild citric taste upon exhale.
Canna Tsu
If you are trying to find the best CBD strain which also comes with all the goodness of THC then Canna Tsu is going to come to your aid. This premium grade strain which is a cross of Cannatonic and Sour Tsunami comes with a moderate proportion of both THC and CBD. Famous for its mellow effects, Canna Tsu offers an aroma that is characterized by a strong citric scent which can even be refreshing on the palate. The taste of the Canna Tsu buds is more woody and earthy with a hint of spiciness upon exhale.
Pennywise
Pennywise is an indica heavy strain which is a cross between Jack the Ripper and Harlequin. Although it comes with a THC percentage as high as 12%- 15%, it will never overwhelm you due to its calming CBD effects. This quick-hitting bud gives you a pleasant cerebral buzz which is never disorienting or anxiety-inducing. A perfect strain for creative individuals this one enhances your concentration and helps you perform detail-oriented jobs.
ACDC
ACDC which comes with a THC and CBD ratio of 1:6 has little to nil psychoactive effects. With a massive CBD content of 20%, this strain has already garnered a number of Cannabis Cup awards. This medical weed strain is widely used by patients of epilepsy, cancer, chronic pain and even alcoholism. Smoking an ACDC joint will make you feel tranquil, sociable, happy and even a little euphoric. A favourite among regular medical marijuana consumers, this one can also help to relieve distress, tension and bad mood.
Remedy (aka 27)
Just like the name suggests, this strain can deliver relief from a host of physical conditions and ailments. Known for its pain-alleviating properties, Remedy is a cross between the calming Cannatonic and Afghan Skunk. People who are not after the mind-numbing cerebral high can always go for this one. The high concentration of CBD (12% to 16%) works great against all kinds of stress both physical and mental and it is also regarded as a safer and healthier alternative to opioids.
Charlotte's Web
This high CBD medical strain is undoubtedly one of the best CBD strains you can find in the market. Medical grade Charlotte's Web strain has very little cerebral effects to offer so there is no way you are going to get high on this one. It helps to do away with all the stress and pressure built up in your muscles and eliminates all traces of pain within just a few hours of inhalation.
Sour Tsunami
Sour Tsunami is a CBD rich sativa dominant strain which is cross of NYC Diesel, Ferrari and Sour Diesel. One of the very first strains to become popular for its high CBD concentration, this one gives you a solid pain-alleviating body high without making you all incapacitated on your sofa. Apart from relieving symptoms of stress, nausea, and insomnia, this strain also works well on patients of cancer, seizure disorders and alcoholism.
What you just read is just a selection of the most highly rated CBD strain but these are by no means all of them. If you are looking forward to medicating on the best CBD strains then pay a visit to your local cannabis store and talk to your budtender about the bestselling CBD high strains.