We compiled Part 2 of our Holiday Gift Guide while sipping spiked eggnog, with 'the fireplace channel' on TV and Snoop's Christmas in The Dogghouse.
During this season of giving, we are thinking of the cannabis aficionados and the psilocybin lovers, we are remembering those who delight in the art of rolling and those who appreciate a tight pre-roll, and today we have even got your furry family members covered.
Before you put the ribbons, bows and finishing touches on your loved ones' presents, have a gander through the best EZ Weed stocking stuffers for $50 and less.
Mary's Medibles for Human's Best Friend
EZ Weed Pick: Introduce Mary's Medibles Medium Dog CBD Tincture into a furry friend's routine and give the gift of CBD's incredible benefits, without any psychoactive effects.
What They'll Love: Pup parents will appreciate the potent CBD isolate extracted from local Canadian-grown hemp. Lab-tested for the finest quality, this tincture is easy to consume, orally or topically, and supplements as a natural anti-inflammatory. Mary's Medibles CBD Tincture can ease dogs' seizures and anxiety and improve their appetites by promoting antioxidant, neuroprotective, and pain-relieving properties.
5 Star Review: "This has helped my dogs tremendously. I would recommend it for all dog owners whose dogs suffer from anxiety." – (Babyteeks)
Price: $50.00
Houston, we have Premium Pre-Rolls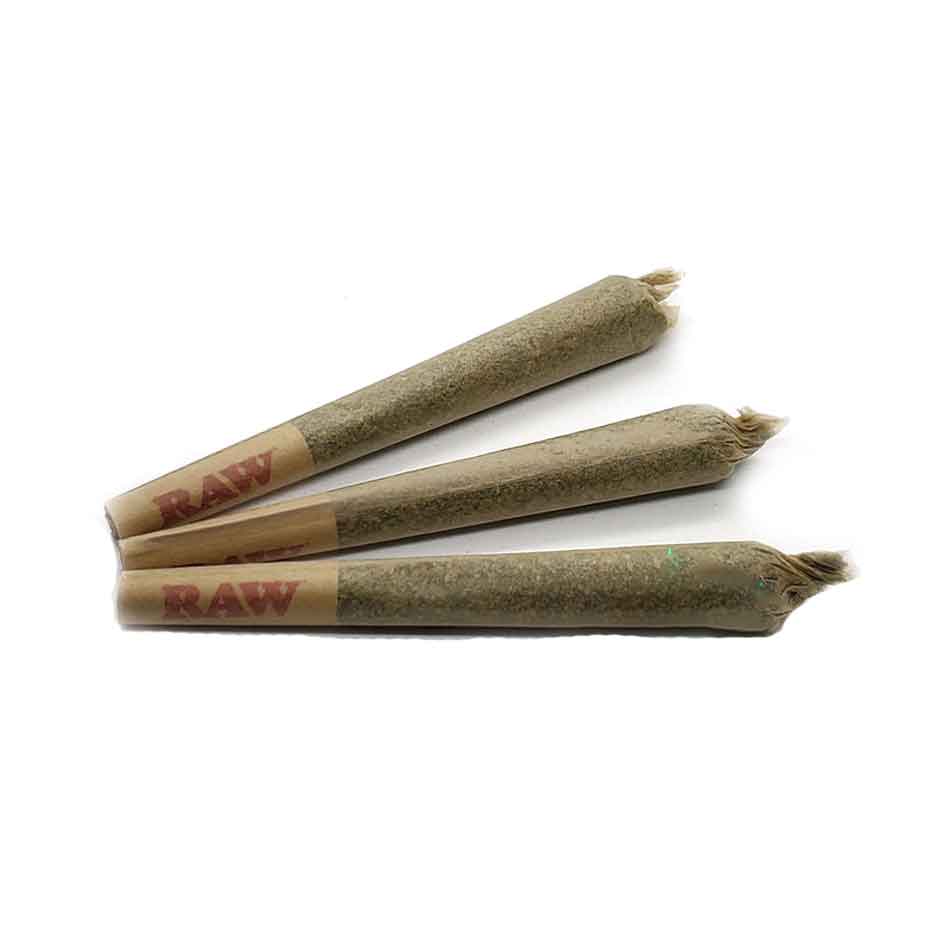 EZ Weed Pick: Light up the night with our tight, tasty, Indica-dominant Purple Space Cookies Premium Pre-Roll joints.
What They'll Love: This convenient pre-roll for afternoon enjoyment uplifts users into a sociable mood while eventually spreading a blanket of calm from top to toe. With earthy undertones of nutty spices and pine, this hybrid strain not only helps with insomnia, mood swings and chronic pain but tastes delicious too. With every exhale, they will fall more in love with Purple Space Cookies' delectably sweet aroma of grapes, berries and sugary cookies.
5 Star Review: "Kills stuff. Super nice relaxing high, and the joints were rolled absolutely perfectly and tight." – (vortecks8)
Price: from $9.00
Smooth Like Budder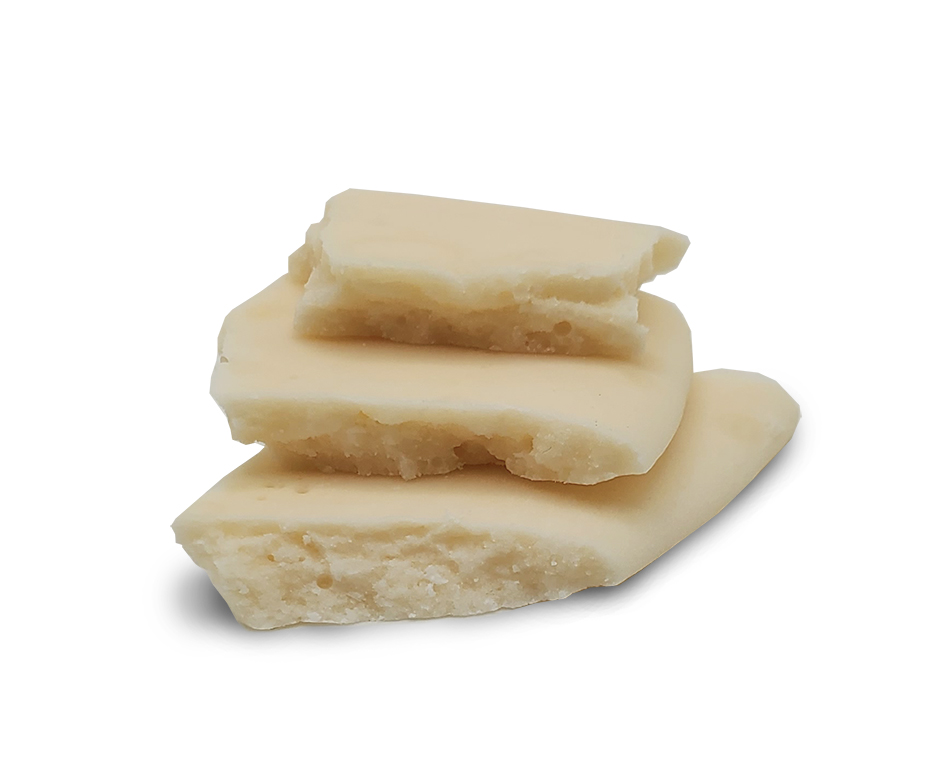 EZ Weed Pick: The rare Sativa-dominant hybrid, Timewarp, is sure to make minds spin.
What They'll Love: Notably energizing, stress-relieving, and resulting in euphoria, this smooth budder exudes a subtle sweetness and flowery flavour reminiscent of a walk through a pine forest. Upon exhale, your lucky gift recipient will experience a rush of unadulterated bliss as anxieties, fatigue and chronic pains are promptly eased. Timewarp is best dabbed in the daytime for the ultimate enjoyment and benefit.
5 Star Review: "Awesome budder!! Prepare to de-stress while still having that productive energy!" – (revelate2020)
Price: from $20.00
Gift the Gift of an Inspirational Trip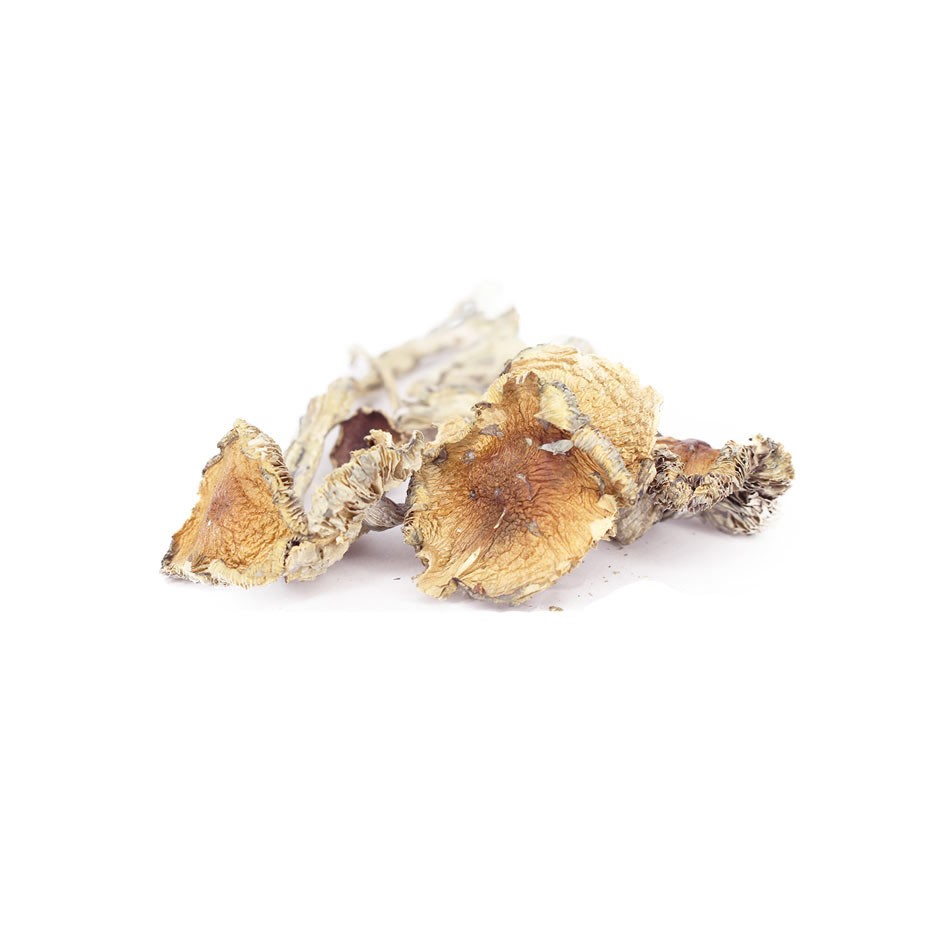 EZ Weed Pick: Laughing through the snow (and into the new year) with Blue Meanies shrooms.
What They'll Love: Soft and tiny, yet psychedelically mighty, Blue Meanies can stimulate hallucinations, riotous laughter and pure happiness. You don't need to travel far this winter to go on a riveting trip of creativity and artistic inspiration. EZ Weed shoppers return time and time for this tried-and-true, dependable magic mushroom – just read the reviews!
5 Star Reviews: "First time trying mushrooms and these were a trip for sure… went with the "creative dose" suggestion and only had about a gram or so but an amazing sense of clarity and focus I found" – (tonyfwallace) 2020
"This is my second time ordering this strain, and just wow, they are amazing… favourite by far! very strong, happy, fun, high" – (tonyfwallace) 2021
Price: from $25.00
Level Up with New Accessories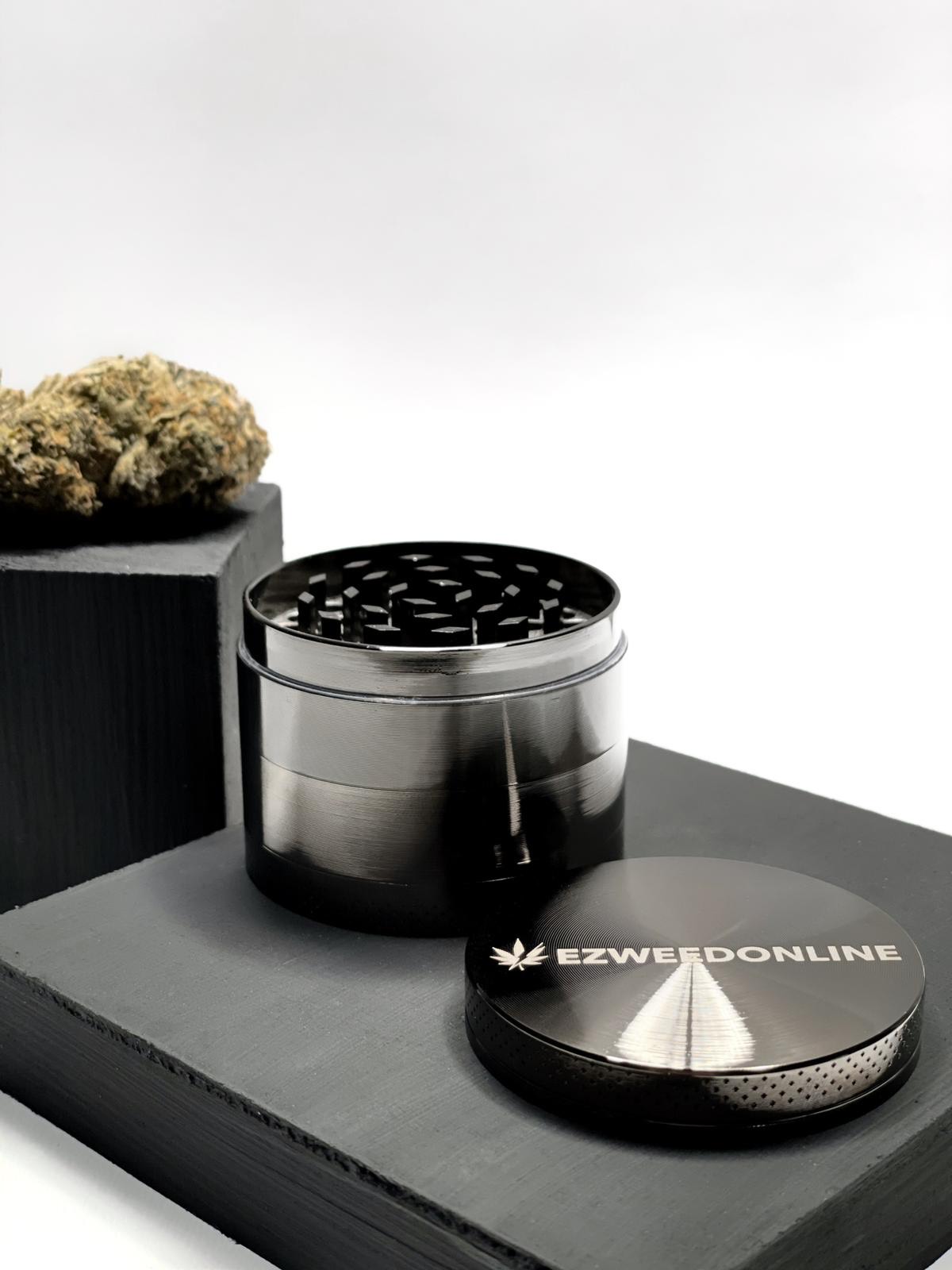 EZ Weed Pick: A sleek accessory for any setup with the addition of our EZ Weed Grinder in Gunmetal.
What they'll love: From the strategically designed diamond-shaped teeth, hole pattern and small screen size to the kief scraper for accessible collection and cleaning, our four-piece magnetic grinder will be added to keep workspaces immaculately tidy and organized. This is the perfect gift for those you know who appreciate their tools being as good quality as their bud.
5 Star Review: "Should have bought this grinder a long time ago! Grinders you get for this price in smoker's shops are usually low quality and won't work as well as this one. Looks good, works perfectly, I recommend!" – (william.tremblay)
Price: $25.00
Whether surrounded by loved ones this festive season or are miles away from home, we hope our trusted products and professional yet personal service always make you feel at home. From our family to yours, have a happy holiday and a stellar new year.