Today, most recreational and medical cannabis consumers can legally buy marijuana in most parts of the world and EZWEED Online has the best Sativa strains you can buy online.
Selling or buying weed online is popular than the common ways of getting your marijuana in your local cannabis dispensaries.
Online cannabis dispensaries indeed outweigh the traditional methods for selling and buying marijuana.
And besides, buying weed online is the cheapest, fastest, safest and most convenient way to get your high-quality cannabis either for medical or recreational uses.
No need to sacrifice your privacy just for getting those legal marijuana products that you need, no need to gas up your car driving around your city and using your time and effort just to go to a licensed, yet stock-limited dispensaries.
There are now many well-known sativa strains. Mostly most of the best sativa contains no less than 15%THC content and best for daytime use.
With so many strains of cannabis, it is sometimes hard for us to choose the best strains for consumption due to various reasons but EZ Weed Online has the best sativa strains you can try either for fun or to treat you symptoms.
Firstly, what is sativa?
What is Sativa?
The yearly flowering-herb that can be found in dry hot climates is called sativa, which can be mainly found in Southeast Asia and Africa. But due to commercialized and widespread farming, it now has reached the western content.
Cannabis sativa has been used for industrial throughout the recorded history as industrial, food, medicinal, spiritual and recreational purposes. The plant is harvest differently depending on the purpose of its usage.
Carl Linnaeus was the first to classify the species in 17530 and the term "sativa" implies the "things that are cultivated"
Cannabis sativa strains are popular for their "high", a stimulating, energizing results that can help lessen stress or anxiety and increase focus and creativity.
Characteristics Of Sativa Strains
Below are the traits of the cannabis sativa strain.
With finger-like leaves, cannabis sativa tends to be thin and tall and has the slowest mature rate than other types of cannabis.
Cannabis sativa tend to have high doses of THC and low doses of CBD and usually create a "high", stimulating, energizing effects. Because of increased creativity and focus, consumers prefer daytime usage.
Best Sativa Strains
LSO ORGANIC WEDDING CRASHER – AAAA+ – SATIVA
Want to have that energizing and long-lasting high that makes you crash a wedding and move on the dancefloor? Wedding Crasher is the right strain for you!
This strain is a sativa-dominant strain. Wedding Crasher is the offspring of Purple Punch strain and Wedding Cake strain.
This strain produces buds that have long forest green nugs with slender orange pistils, the buds also have tiny amber crystal trichomes with purple undertones.
These nugs emit a fruity, sweet, vanilla-like aroma and taste pretty much the same.
Wedding Crasher is cultivated using the "LSO" or Living Soil Organic cultivation method. This means that this strain was grown without any GMO additives, synthetic chemicals, and pesticides.
During its seedling, vegetative and flowering cycles, to create the natural environment for the marijuana plant during, compost teas and the living soil were used.
To deter pests and mold natural techniques were used for the cannabis plants to be healthy.
Fungus and all types of organic nutrients were utilized to feed the plants.
CITRIQUE – AAA – SATIVA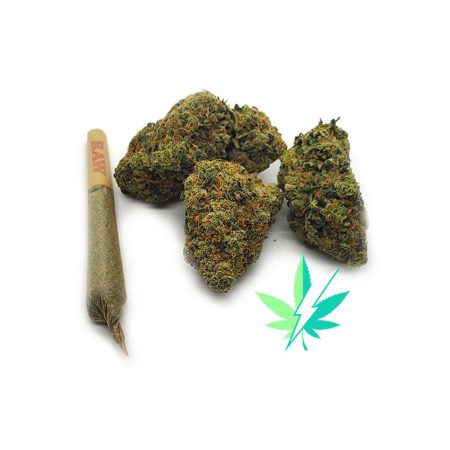 This strain is a sativa-dominant hybrid that is one of the strains that withstood the test of time with classic effects that offer a cerebral and body "high". CITRIQUE usually contains about a 22-25% THC levels, a higher than your usual sativa-dominant hybrid strain.
This strain emits a citrusy, floral aroma with terpy lemon, sour lime flavors.
BEAST MODE SKITTLES – AAA – SATIVA
This strain is a sativa-dominant hybrid and is the offspring of Skittles strain and Beast Mode OG.
This strain is hard to find outside of the Seattle area, and if it does, it is only with limited stock. But others said that this strain is being grown elsewhere.
This strain contains the delicious flavor of its Skittles genes and Beast Mode's aroma.
MIMOSA – AAA – SATIVA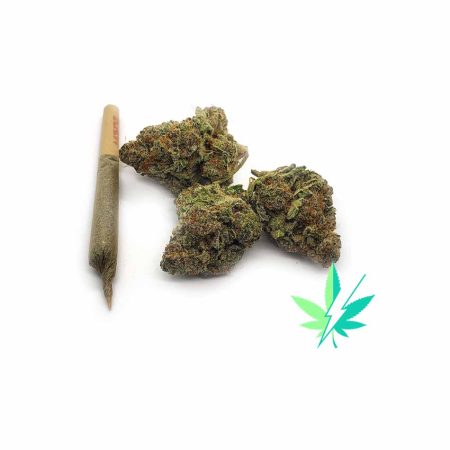 If you want an excellent morning starter, this strain might be for you.
This strain
was born by crossing Punch Clementine and Purple strains and is a hybrid, sativa-dominant strain.
Mimosa offers a great, happy, and bright daytime effects to keep the sleepiness away. Enhancing your good moods as you tackle your day.
This strain gives you a clear-headed, energetic high, enhancing your focus with euphoric motivation.
SOUR DIESEL – AA – SATIVA
The "heavenly" feeling and couch locking are not the only affects you get from smoking sour diesel. Also, you get the exhilarating head "high" that enhances your creativity. Good for starting your day.
AGENT ORANGE – AA – SATIVA
Otherwise known as "Agent O", Agent Orange is a hybrid, sativa-dominant strain which emits a spiced-orange-like aroma and the flavor is pretty much the same with a little sweet and smooth taste
Agent Orange is one of the most potent strains usually contain about 25% THC levels.
This strain offers an extreme head "high" that boost your energy and enhances creativity.
ORANGE CRUSH – AAAA – SATIVA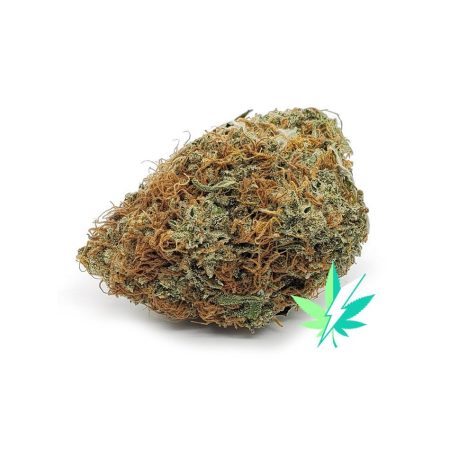 As the strain name suggests, Orange Crush is well-known for its smell.
Orange crush was born by crossing Blueberry and California Orange.
This is a sativa-dominant hybrid that offers a smooth head "high" and usually contains about 22% of THC level. This strain is recommended for medical use yet it offers euphoric effects offering energy boost and enhances creativity.
Orange crush has low levers of CBD which is not recommended to patients that suffer illnesses that need CBD.
HARLEQUIN – CBD
Harlequin, a CBD-based sativa-dominant strain that is known to contain high amounts of CBD.
This strain is mostly used for medical purposes because of its ridiculous amount of CBD.
Harlequin is mostly used to treat anxiety and pain which also minimize the THC's paranoia effects as well as multiplying the painkilling effects
This strain is also used as a calming agent and relaxant.
Conclusion
Sativa is a favorite of many cannabis users. Choosing Sativa strains can be tricky. We are sure that this list will be helpful for you. Which one are you going to buy? Share your experience with us.
If you find this article interesting, please share it with your friends!