There's is no denying the fact that cannabis users love to munch on something scrumptious and nothing beats the fun of nibbling on your favorite munchies which come laced with the goodness of marijuana. Apart from the much loved psychoactive effects, the top cannabis edibles are rich in antioxidants, vitamins, minerals and fibres. More and more marijuana users are now switching to edibles as opposed to joints and bowls because it's a healthier alternative to smoking. The marijuana edibles never come with any harmful carcinogens which might affect your health adversely.
Moreover, oral ingestion of weed gives you a much stronger and long-lasting high. People who are using marijuana for medical reasons need to know that edibles like tinctures, lollipops, gums and oils can also greatly help in reducing pain, nausea, and lack of appetite and a host of other ailments.
Since the legalization of cannabis in Canada the edibles market in the country has a net worth of 2.4 billion Canadian dollars per year and the market potential for weed edibles is infinite. Numerous weed companies are now focussing on the manufacture of edibles and in this post, we are going to talk about some of the top cannabis edibles you can buy in Canada.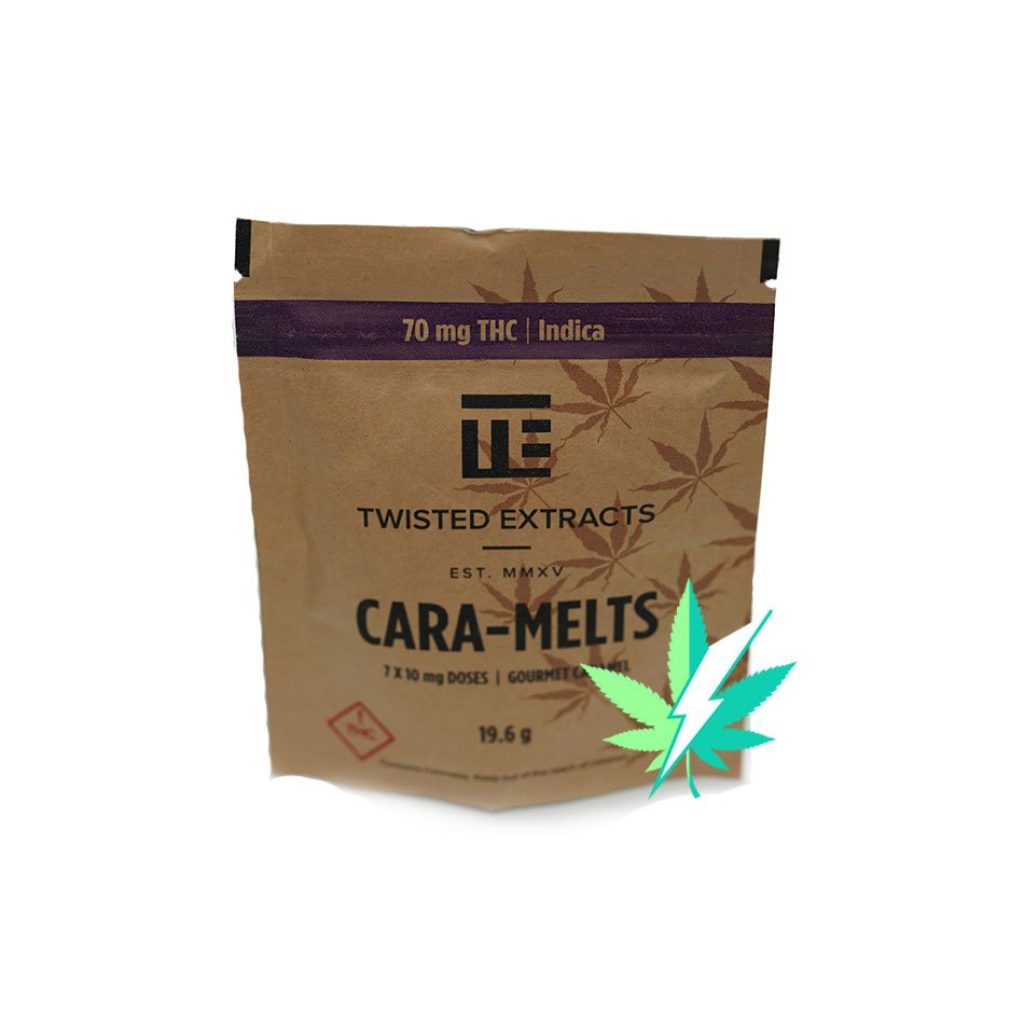 Top Cannabis Edibles you need to try out:
Twisted Extracts Indica Caramelts:
The Indica caramelts by Twisted Extracts come loaded with the power of a strong indica extract and the mouth-watering taste of caramel. Ideal for night time consumption, a 10 mg dose of caramel will give you a good night's sleep accompanied by a feeling of calmness and relaxation. For best results, have one as a dessert after your dinner and wait for an hour and half for the effects. If you are after a less stony experience then try out the Twisted Extracts Sativa Cara-melts which are ideal for daytime use.
Canna Co Reese's Pieces Peanut Butter Cookie
The delectable peanut butter cookies laden with indica extracts come with a THC content of 260 mg. Bite into the chocolate chips loaded cookies and enjoy the magic of a rich and creamy peanut butter fudge for a perfect afternoon high. Medical marijuana patients can always use them for combating neuropathic pain, nausea, and other health problems. Also, check out their oatmeal cinnamon raisin cookies which come with a yummy apple filling.
Canna Co CBD Handmade Gummies
People who want to enjoy the goodness of marijuana without the cerebral buzz shouldn't think twice before buying one of these CBD infused gummies. Available in a sweet and citric flavor, the gummies come with a CBD content of 150 mg. It improves your general health, induces a feeling of calmness and promotes pain relief.
Twisted Extracts Apple Jelly Bomb
The edible gummies by Twisted Extracts come with 10 mg of THC per gummy. You can take them any time of the day for relief from stress, pain, anxiety and lack of appetite. Made out of sativa dominant weed strains this one will give you a light buzz which will take effect after 90 minutes from ingestion. If you are after a stronger buzz then don't hesitate to have two doses. The jelly bombs are available in various other flavors such as black cherry, blue raspberry, grape, watermelon and peach each with its unique flavor and properties.
What can be better than a crunchy chocolate bar which will eventually get you on a higher plane? The crunch bars are infused with the best quality indica extracts to keep your creative juices flowing. Ideal for night time use, it can also relieve your nerve pain, and nausea.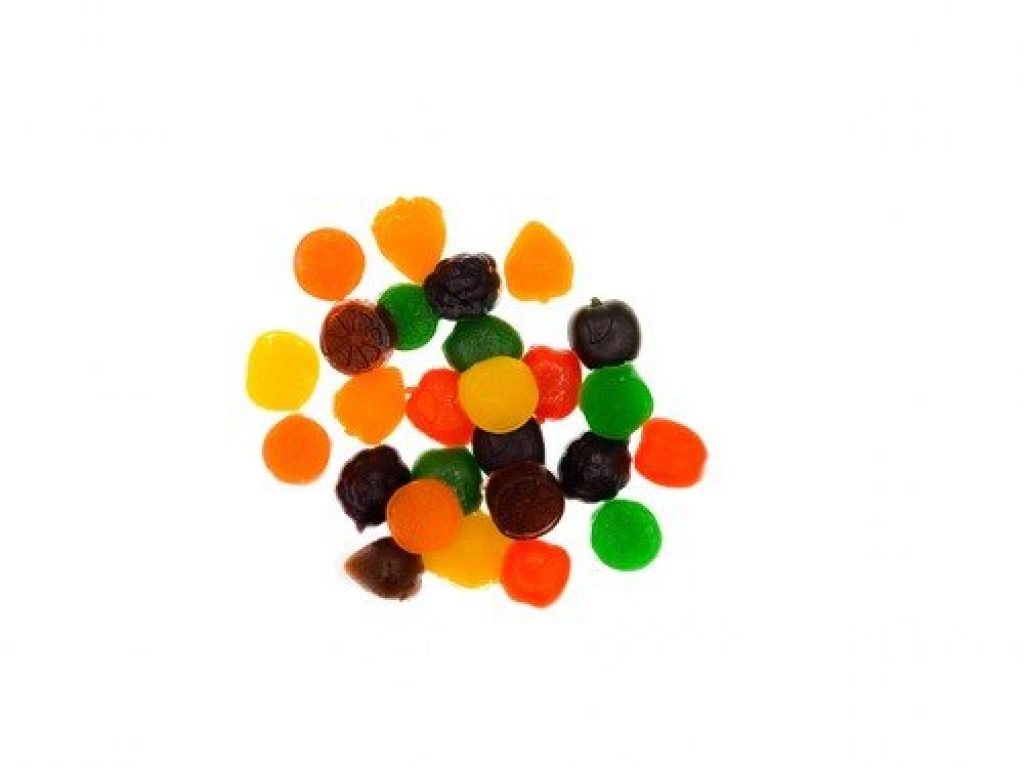 Canna Co Coco Loco Bar
These super tasty chocolate coconut bars which come with a THC content of 260 mg can be a great companion during your long distance bus ride. The bits of toasted almond coupled with the choco-coconut flavor is hands down one of the most delicious modes of weed consumption.
One of the finest cannabis beverages in the market, this chocolate weed tea gives you a THC content of 120 mg and CBD content of 20 mg. A few sips of this soothing concoction will offer you the measured effects of both THC and CBD. Ideal for afternoon use, this one will help you get rid of stress, anxiety, body aches, and nausea while giving you a mild sense of euphoria.
The green dream bars which have a THC content of 140 mg and CBD content of 3.46 mg comes in sweet peanut butter and chocolate flavor. This medical grade cannabis product is lab tested and therefore ideal for patients. It gives you a sleepy and relaxed feeling and helps you deal with pain, stress and insomnia.
Cannacure Medicated Hard Candy
Candies are perhaps the most inconspicuous way of consuming your daily dose of marijuana. The assorted candy pack from Cannacure contains a host of flavors such as blue raspberry, watermelon, green apple, grape, and strawberry.
The Bakers Shop Passion Fruit
This refreshing beverage by Bakers Shop combines the goodness of indica cannabis and the mouth-watering flavor of passion fruit. Have a quick drink for relief from your daily stress, anxiety and fatigue and get ready to experience a relaxed, happy and energizing buzz.
The oh-so-yummy caramel cocoa bar from Bakers Shop offers you the benefits of both THC and CBD. Containing 40 mg of THC and 50 mg of CBD, these tasty bars will give you a balanced high accompanied by a sense of happiness, calmness with a dash of energy.
Before dosing on your edibles know that they are going to produce a strong high so make sure not to pop in too much. Moreover, wait for at least 90 minutes for your edibles to produce its full effects before dosing on more. This will ensure a safe and happy trip. Now all that's left for you to do is select one of the above mentioned products and place an order from a reputed Canadian online weed dispensary.